Click on the links below to move to different pages of this site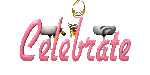 Years/Jaar
On the weekend of September 18 and 19 as part of Open Doors London, The Dutch Canadian Society 1738 Gore Rd. London, Ontario N5W 5L5 will be celebration its 50th Anniversary. Plans are being made to make the weekend a memorable experience. The two bands (The Dykehopper Band and Tomato Soup) will be performing throughout the weekend as well as the Dutch Dancers. There are plans for numerous display areas as well as opportunities to purchase Dutch foods and souvenirs. Members of the public will also be invited to purchase memberships to the Dutch Canadian Society.
Below are some interesting links to videos on you tube of recent as well as historical Dutch Canadian Society activities.
For more information about the Dutch Canadian Society go to the official website by clicking the link below. Please consider membership. Only $40 per year with a once only administration fee of $10. Even with the administration fee the membership is less than $1 per week. With a membership you get to participate in all of the above and so much more. You also get voting privileges and your say in the direction of the club. No You do not have to be Dutch to join. You do not even have any Dutch connection.
dutchcanadiansociety@execulink.com